In an out of the (light) blue announcement, Rangers today announced a shake-up in the public relations department. A subject that has been rambled by the jesters in the mainstream media for decades will see a new regime. Surely replacing our currently controversial head of PR, Jim Traynor, will mark the end of the constant attacks on our marketing strategies? Wrong.
As if Rangers seek to fiddle the puppets' strings currently being pulled by Lawell and Co, we've signed up a more contentious character to hold the 'head of communications and media' post. Yes, in typical Rangers' bantering fashion, it has been declared that a loyalist politician will be appointed at the club. David Graham, who currently attends Belfast City council as a representative for the Democratic Unionist Party, has a ridiculously difficult task. He has to deal with the clowns (yes, we have one in mind), who take great pleasure writing absurdities in the tabloids.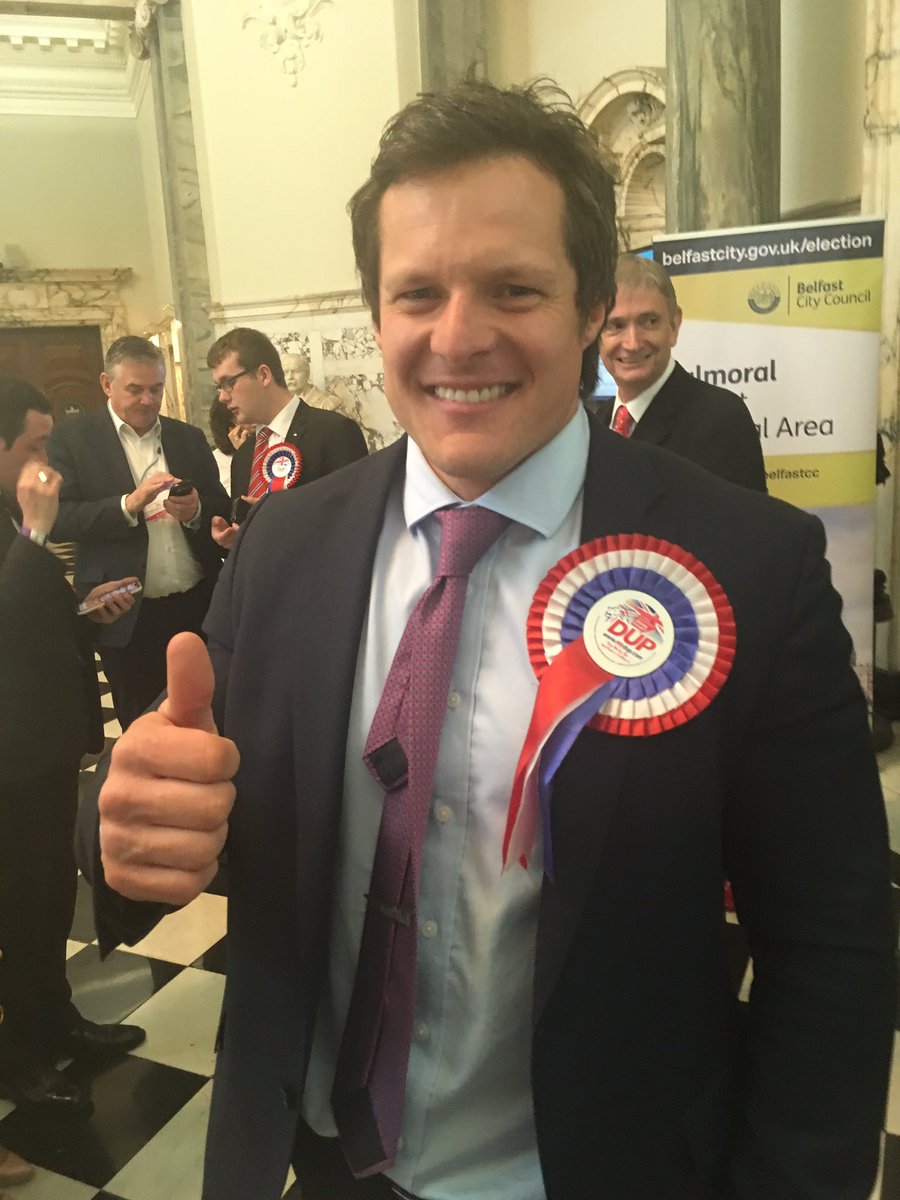 "I am delighted to be joining Rangers.

As a lifelong Rangers supporter, it is an honour to work for the world's most successful football club. When the opportunity arose, I was very pleased to fulfil this role and am looking forward to getting started."

David Graham, Head of Communications and Media Relations at Rangers
A potentially made-up character in the Book of Staunch, Graham is an Orange Order worshipful master, weightlifter and member of a discreet Protestant fellowship. By the time this article is published, you will be aware of that, as there will be at least 5 bloggers with a 4000-word essay on this masonic operation, with detailed statistics and spreadsheets.
Now, I've been poking fun at the situation, but there are some issues with this, and not just the ones you'll read in the Sun and Daily Record in the not so distant future. If you have an incline of knowledge about British politics, you'll be aware that the DUP is the biggest party in Northern Ireland who aim to protect the union. However, some views are very controversial, and may not fit with the current plans in place with the Everyone Anyone campaign that the Rangers board are implementing.
For instance, Anti-LGBT+ views are rife in the party, and they oppose marriage for those who are not in same-sex relationships. It will be interesting to see how those in our support react.
He will have to make an immediate impact, especially with the current COVID-19 situation. This Is Ibrox stated yesterday that Rangers should fight to conclude the SPFL season as null and void if the season cannot continue. This has been today confirmed by the club as their intentions. Hearts executive Ann Budge also declared that they will take legal action if the league ends prematurely.
It's time to sit back, relax and watch the Scottish media fall into pandemonium at Rangers' appointment. And if you are a member of the public, try not to assault the new PR guy, eh?
Article by Sam Sneddon (@samjsneddon).
Sign the petition calling For the SFA to void the 2019/20 season here.